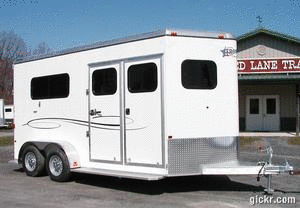 Horse, Livestock, Equipment, Enclosed
and Utility Trailer Sales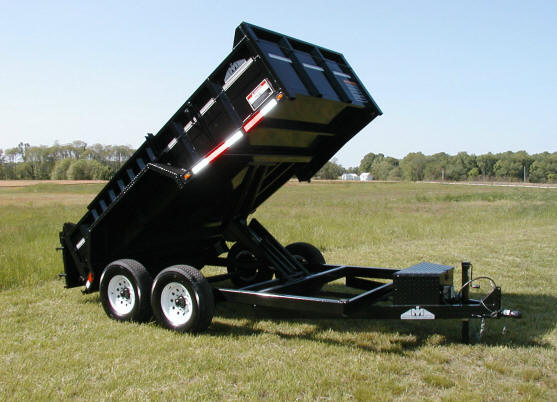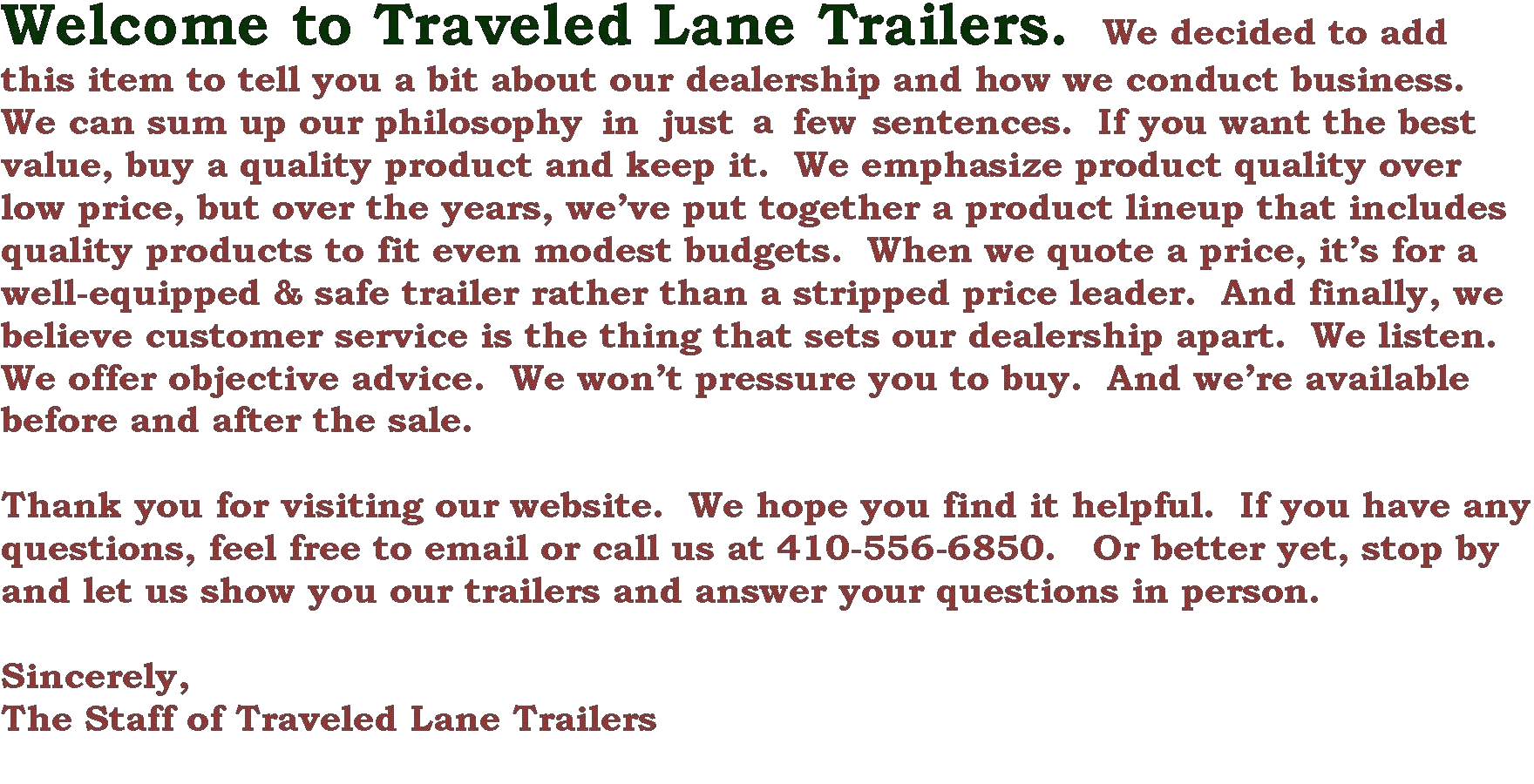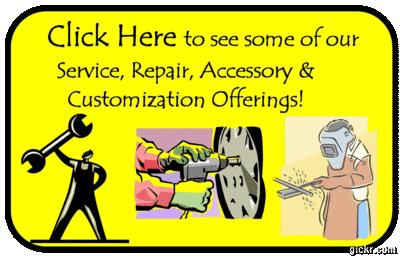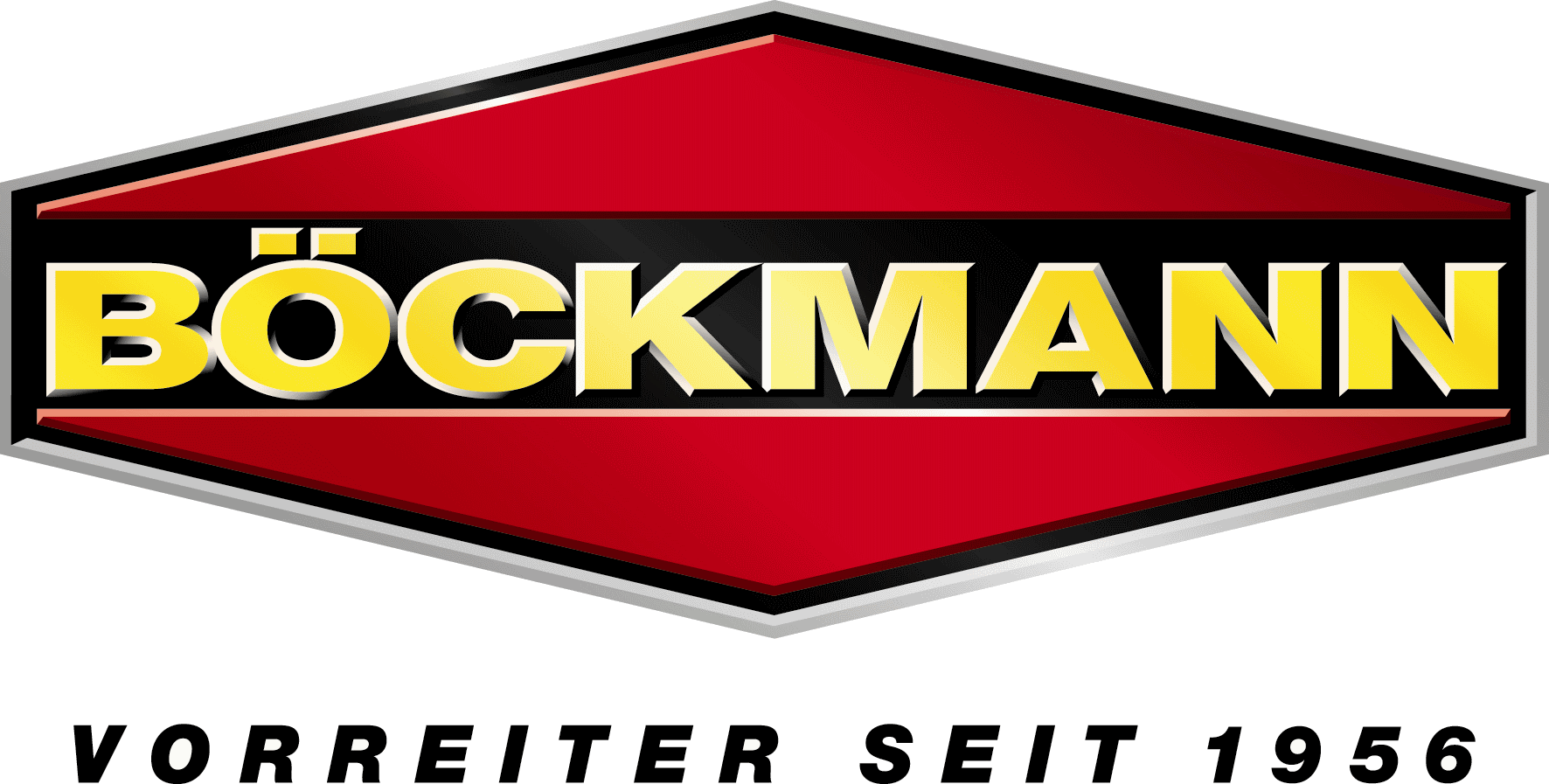 We've been selling Böckmanns since 2011, so that's not what's new. The news is that the long-promised update of our Böckmann is complete. There's more information, more pictures and links to some interesting videos. Click here to visit our updated Böckmann section.




This What's New item covers three new additions to our trailer offerings. On the left, we're showing a group of Stock-Aide enclosed trailers. Stock-Aides are built by Integrity, whose trailers we've offered since 2012. What's significant about the Stock-Aides is that you get Integrity's product quality at a lower price point. They're not quite as deluxe as Integrity's other model lines, but they're well equipped and the build quality is head and shoulders above what we normally see in this price range. The two pictures on the right are showing Bri-Mar utility trailers and a Bri-Mar 7x12 LE-series dump trailer. We're pleased to announce the addition of Bri-Mar and BWise equipment, utility and dump trailers to our offerings. (BWise is the parent corporation of both brands.) Watch this space in early 2017 for more on these brands.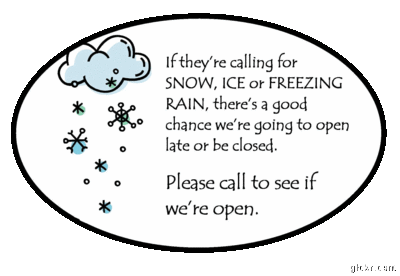 We're pleased to announce the addition of WeatherTech® products to the Traveled Lane lineup. As many of you know, WeatherTech® is the producer of premium all-weather protection products for a variety of vehicles (and some products for buildings, too). There's the FloorLiner™, laser-measured for a perfect fit for each vehicle, All-Weather Floor Mats, Cargo/Trunk Liner for Cars, SUVs and Minivans, CargoTech®Cargo Containment System for your trunk, No-Drill MudFlaps, Side Window Deflectors, TechLiner® for Pickups, BumpStep®, Home/Business Door Mats and much more. We're going to create a WeatherTech® section in the near future with more information on their products. In the meantime, visit www.weathertech.com to find out more about their wide range of products and call Traveled Lane Trailers to order. If we don't have the item in stock that you need, we can often have it within 1-2 days.



Shopping...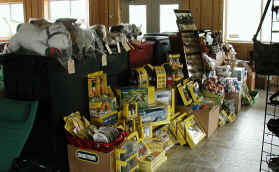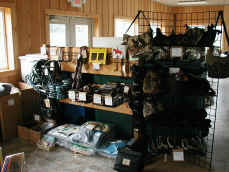 Click here for more about this What's New item.
HOPE YOU ENJOY OUR SITE!