Jamco's an old favorite returning to Traveled Lane. We started selling Jamco trailers in 1998. With the economic crash of 2008 and changing demand, we took on some mid-range products and drifted away from Jamco for a while. As the economy improved though, we noticed we were receiving inquiries about Jamco trailers even though they hadn't been in our ads or on our website for some time. Traveled Lane was established as a premium-brands dealer and our Jamco customers had been very pleased with their trailers, so we decided it might be time to renew the association. A phone call or two to get up to speed on the latest product and we were back in the Jamco business. This section contains some pictures we've taken as well as several pictures used by permission of Jamco. We'll incorporate more of our own pictures as various models arrive.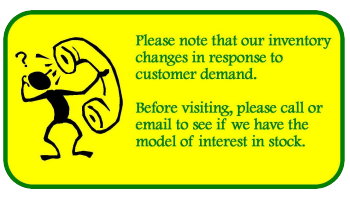 Those of you who came to this page from the What's New teaser may be wondering what we meant when we said there's a new twist in how they build Jamco trailers. Most trailers feature skin-over-frame construction. That is, they build a skeleton of small tubes and cover it with a skin of either aluminum or steel. That's not how they build a Jamco. The Jamco fans among you are likely familiar with their signature interlocking aluminum tube walls. In the past, those tubes ran horizontally and were stacked, similar to how they build the walls of a log house. It was hard to mistake a Jamco for anything else. Jamco still uses the interlocking aluminum tubes, but since 2014, they've been vertical instead of horizontal. Just below, have a look at the tubes on an 8-horse slant under construction. (Also, take note of the precise window cutouts. On more than a few brands, the window cutouts look like they're done with tin snips.) The next image to the right is the same trailer after completion.
Thanks to robust construction, Jamco trailers have always been very strong and quiet. Several years ago, some folks sent us pictures of a Jamco that had been headed to their farm. It got caught at a railroad crossing, was hit by a coal train at 26 MPH and pushed sideways quite a distance before the train came to a stop. It wasn't their trailer, but they were moved to write because they were so impressed at how well the trailer and an uninjured horse came through the collision. Now, the trailer did have a locomotive-sized (but shallow) dent in the side and it looked like a chassis rail got tweaked at the contact point, but considering that the trailer had been broadsided by a train, it was amazingly intact. In the pictures, the trailer looked normal from 3 sides. The reason we bring up the "hit by a train" trailer is because Jamco reports that their current vertical-tube construction (which has been in production since 2014) is even stronger than the old design.
It was fine to leave the old horizontal tubes exposed. It was a nice form-follows-function look and you could recognize a Jamco at a glance. But Jamco realized that the vertical tubes, if left exposed, could look somewhat like a picket fence. So Jamcos now have smooth inner and outer skins covering the tubes. In the pictures a couple paragraphs back, we're showing an 8-horse slant under construction so you can see the vertical tubes. Right next to that image is the finished trailer, complete with its smooth white exterior aluminum skin. (Its interior is skinned in white as well.) Just above this paragraph are a few additional examples of finished product.
In the past, the tubes were available only in white or natural aluminum. White is still the standard exterior color, but now that there's a skin over the tubes, if you want an out of the ordinary color, they can order aluminum sheet with baked-on finish in a variety of colors (at additional cost, just to be clear). If you want a black or blue or red (or other) exterior with standard white interior, it's easy enough to do. In fact, polished sheets, offering a near mirror finish, may also be specified. (In case you're still not clear as to how Jamco construction differs from the more common skin over frame approach, keep in mind that if you left the cosmetic skin off a Jamco, you'd still have a completely enclosed structure and the strength of the tube walls. If you left the skin off a conventional trailer, it would look like your horses are going down the road in a cage [with widely spaced bars, we might add].)
Jamco tells us the aluminum covering skins are bonded to the structural vertical tubes by an aircraft-grade adhesive. For most of us, "aircraft-grade" pretty much covers it as far as the adhesive's strength, flexibility and temperature tolerance are concerned, but this method also produces a smooth skin. A smooth skin usually signifies better build quality, better materials or both. A skin with ripples and dips is usually a sign of cost-cutting. Since quality of construction is a major part of the Jamco appeal, please note also that those tidy welds on the wall tubes are done by robot, for quality control and consistency. (And while we're talking about welds, please note: The wall tubes of the horse trailers are covered in smooth aluminum on the interior and exterior. The wall welds are hidden. Jamco's premium car haulers and enclosed trailers also feature the vertical-tube wall construction, but on those, the wall tubes are left exposed on the interior [see picture on left above]. We think it's a nice industrial look. Bauhaus even?)
The techies among you might ask (as we did): With all those vertical tubes, what if water gets inside and freezes? If water infiltrates, the tubes will drain freely. (Actually, if we recall the statement correctly from Jamco, it was, "You could pour a bucket of water down a tube and it would run right out." To which Traveled Lane adds, "But please don't.") After receiving some trailers, we could understand their confidence. The bottoms of the tubes are open, as shown in some of the pictures below. Jamcos are built in Ontario, Canada. We mention this for two reasons. First, it gets cold in Canada, so they're well aware that you don't want water accumulating, freezing, expanding and blowing out tubes. And second, Jamcos are built in a rural area with lots of dirt and gravel roads. Their home turf is an excellent proving ground for their trailers. We'll wrap up our discussion of Jamco's cut-above construction with a comment or two about the floor. Their extruded-plank aluminum floor has integrated I-Beam cross-members every 4.5". That's at least two supports per hoof span. A very strong floor!
OK, we've spoken a lot about Jamco construction. Quality construction is fine, but if a trailer doesn't have the features you need, you likely won't buy it. Fortunately, Jamco trailers are loaded with convenience and safety features. Case in point – Jamco's drop down feed windows. Drop-feed windows are common in slant loads, but you can get them in Jamco straight loads as well and like everything about a Jamco, they're a cut or two above the norm. Jamco's drop-feeds are not the flimsy bolt-in units that are mostly glass with a little perimeter frame. Jamco's drop-feed windows are actual doors, built by Jamco. They don't flex. They don't twist. Latches, hinges and window guards are appropriately robust.
The interlocking-tube walls are a Jamco signature feature. Another is the ramp hinge cover for a smooth transition as your horses back off the trailer. If a Jamco is equipped with a ramp, that ramp will be as tough as the walls, have an effective spring assist and in most cases be 4.5' tall. Some other appealing Jamco touches include: Smooth walls. Smooth ceiling of interlocking panels. Smooth dividers of various styles. Easily removable stall hardware. Large windows for great natural light and ventilation. Roof vents. LED running lights. Dexter EZ Flex axles. Radial tires. Heavy duty fenders. Aluminum wheels on goosenecks and galvanized rims on bumper pulls.

Jamco offers a variety of goosenecks and bumper pulls in straight load, slant load, side load and side unload configurations. Also, livestock models, box stall models, Living Quarters shells (slant or straight load) and more. Every Jamco is built to order, but we try to keep in stock well-equipped popular configurations for immediate purchase. The majority of Jamco trailers are in the 1 to 8 horse range, but they have built and will build larger trailers to custom order. Jamco's 2+1 goosenecks (two straight stalls plus a box stall, with or without dressing room) were great sellers for us in the past and we expect them to be top sellers now that we're back with Jamco for Act II. The 2+1 is roomier and more versatile than a small trailer, but is compact enough for everyday use. If you don't see the trailer or feature that fits your needs, feel free to call or email us. We and Jamco have plenty of experience in custom builds and Jamco builds far more than the sample we're showing here!
Click here to see additional models and features.
(Information is believed to be accurate at time of preparation, but specifications subject to change without notice.)