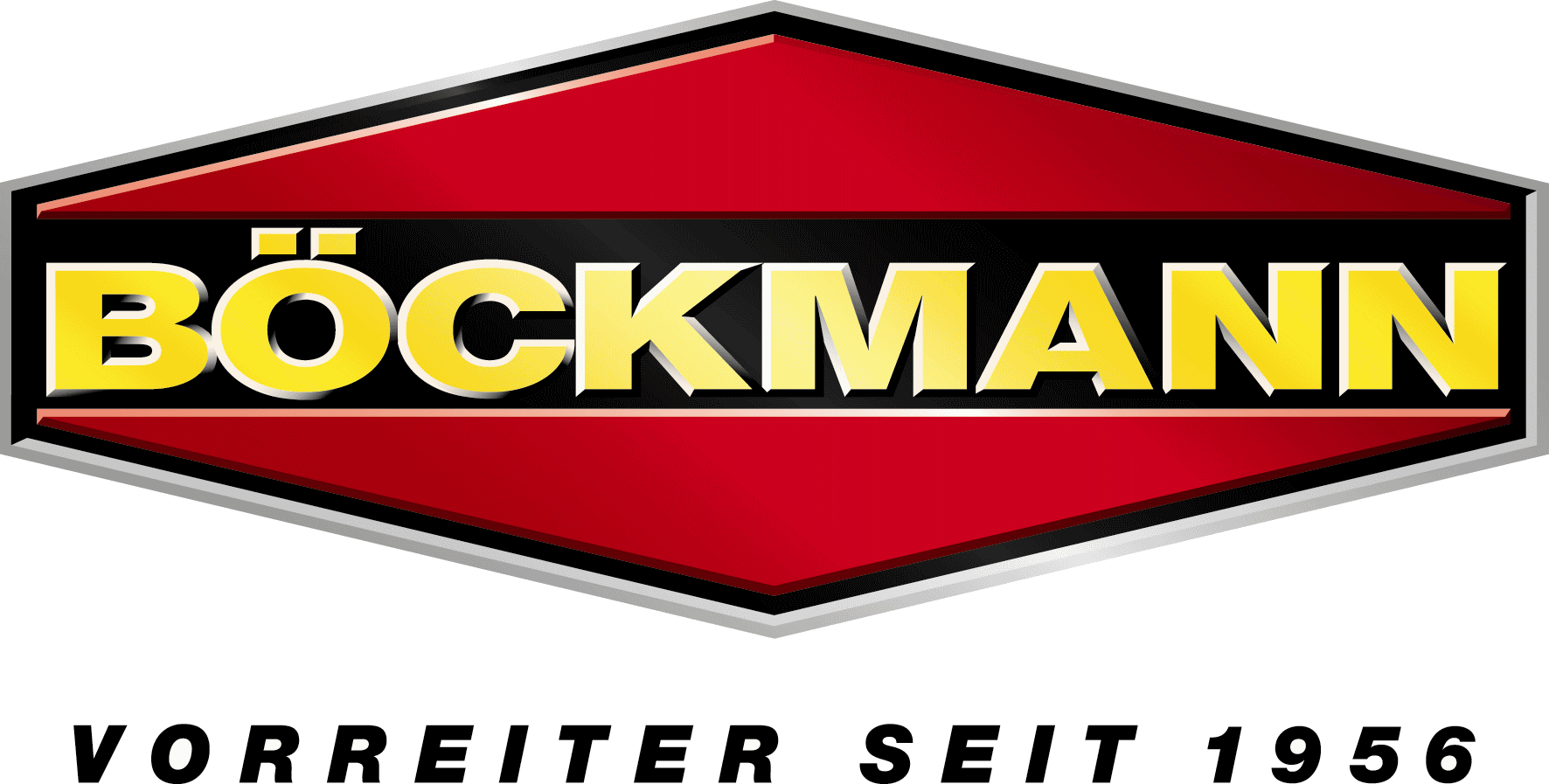 Selected Böckmann Features

* Well-proven, balanced, aerodynamic design, for horses to 17 or 18 hands, depending on model
* Light tongue weight & low drag for safe towing, even by smaller vehicles
* Body height of 7'6"+, comfortable even for large horses
* Bright, inviting, well-ventilated interior
* 2-mode rear Ramp/Door, standard on Portax series and available on most other models - lowers as a ramp or swings aside for step-up loading
* Extra tall (5 feet) rear ramp has dual assist struts - easy to lift!
* Ramp mat ribbed & contoured for traction
* 2-Position adjustable-height Multi Safe System (MSS) padded breast bars with external emergency release. Very easy to adjust.
* 3-Position Multi Safe System (MSS) butt bars, easily adjustable for height and stall length, with external emergency release
* MSS butt bars and breast bars have fast-action latches - they're quick & quiet and you spend minimal time in the kick zone
* One or two lockable groom door(s), depending on model
* Center-post stall divider on Portax models - swing the front or rear section aside to facilitate loading or working with the horses
* Self-furling 3-mode rear curtain above ramp - Position 1) curtain open, Position 2) curtain closed, or Position 3) curtain closed with vent screen open
* Steps on rear ramp to aid access to storm curtain
* Wall pads at stalls
* Kick panels on lower walls
* Rubber mat bonded to floor and edges sealed – easy clean-up after a trip - no need to lift a mat!
* Lockable Tack Compartment standard on most models
* Tack Compartment includes telescoping or swing-out saddle racks, hooks, storage net, broom/scraper and shovel
* Standard tie loops inside & out
* CFFPlus® torsion axles with shock absorbers on several models; WCFPlus® coil spring suspension (with shock absorbers) on 18-hand models
* Inertia-actuated 4-wheel mechanical brakes - you don't need a brake controller in the tow vehicle! And they apply braking force automatically in proportion to the load!
* Sealed wheel bearings - simplified maintenance - no yearly packing of bearings!
* Radial tires, including spare
* Bright, reliable LED marker lights
* And how about these thoughtful touches? Wheel chocks, parking brake (don't leave it on for extended periods, though!) and a coupler status indicator to let you know it's securely on the ball!


© 2023 Traveled Lane Trailers, Inc. All rights reserved.
Web site managed by nalweb.net